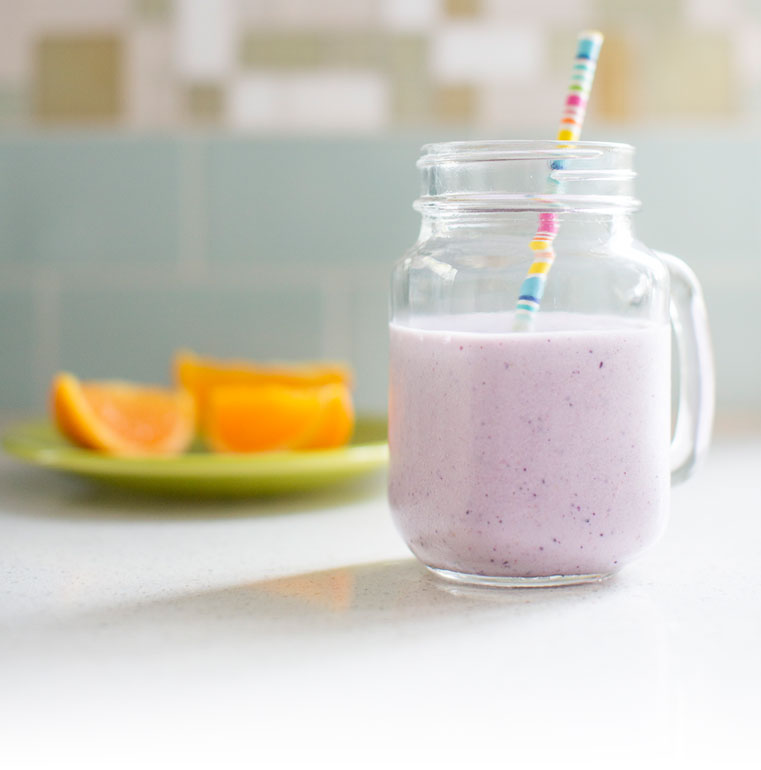 Mr Brian Leedman

Non-Executive Chairman (Proposed)

Brian Leedman is a marketing and investor relations professional with over 15 years of experience
in the biotechnology / healthcare industry. He is the founder of ResApp Diagnostics Pty Ltd which was acquired by Narhex Life Sciences Ltd to form ResApp Health (ASX:RAP) and Chairman of Neuroscientifc Biopharmaceuticals (ASX:NSB).

Previously, Mr. Leedman co-founded Oncosil Medical Limited (ASX:OSL) and Biolife Science Limited (which was subsequently acquired by Imugene Limited (ASX:IMU)). Mr. Leedman also served for ten years as Vice President (Investor Relations) at pSivida Corp. (now called Eyepoint Pharmaceuticals (NASDAQ:EYPT)). He was the Western Australian Chairman of AusBiotech, the association of biotechnology companies in Australia and formerly a non-executive Director at Alcidion Limited (ASX:ALC).

Mr. Leedman is a past winner of the 40Under40 Business Awards and represented ResApp Health as the global winner of 'Best Tech IPO' at the 2016 Talent Unleashed Awards culminating in spending a week in Silicon Valley with a judge for the Talent Unleashed Awards and the co-founder of Apple Corp., Steve Wozniak.

He holds a Bachelor of Economics and a Master of Business Administration from the University of
Western Australia.

Ms Liron Fendell

Managing Director & Chief Executive Officer

Liron Fendell brings a passion for nutrition, emerging technology and global child health. Ms. Fendell was previously a corporate lawyer in one of Tel Aviv's biggest law firms, representing bio tech start-ups as well as pharmaceutical companies, and gaining expertise in structuring, negotiating and executing complex business transactions.

Since 2012, Ms. Fendell has served as a board member of CPC – Children Playing Chess, a non-proft organisation in which underprivileged children can acquire important skills and have fun while playing the game of chess. CPC now helps over 700 children in Israel.

Struggling with her own children's nutrition and growth, Ms. Fendell joined the Company on its creation in 2014 to work with the founding doctors at Schneider in order to translate the wealth of clinical knowledge and data into tangible products and commercial business.

Ms. Fendell is a firm believer in the power of data and in making data-driven decisions to increase commercial impact.

She has a Bachelor of Law and Master of Business Administration from Tel Aviv University.

Prof Raanan Shamir

Executive Director & Chief Medical Officer

Raanan Shamir is Professor of Pediatrics at the Tel Aviv University, and Chairman of the Institute of Gastroenterology, Nutrition and Liver Diseases at Schneider.

Prof. Shamir received his Medical Doctor (MD) degree at the Hebrew University in Jerusalem. In the early 90s, he was a fellow at the Division of Pediatric Gastroenterology and Nutrition at The Children's Hospital of Philadelphia.

Prof. Shamir has published approximately 400 original papers, reviews and comments, book chapters and guidelines. His current research areas include pediatric nutrition, nutrition and growth, celiac disease, inflammatory bowel disease and childhood hyperlipidemia.

Prof. Shamir is a co-founder of the Company.

Dr Kinneret Livnat Savitzky

Non-Executive Director (Proposed)

Kinneret Livnat Savitzky brings to the Company significant experience in the life sciences industry, including drug discovery and development, corporate partnering and capital raising.

Dr. Livnat Savitzky currently serves as the CEO and a board member of FutuRx Ltd., an Israeli biotechnology accelerator established by OrbiMed Israel Partners, Johnson & Johnson Innovation and Takeda Ventures Inc. (the venture group of Takeda Pharmaceutical Company).

Dr. Livnat Savitzky also serves on the boards of several biotechnology or healthcare companies.

From 2010 to 2016, Dr. Livnat Savitzky served as the CEO of NASDAQ-listed BioLineRx Ltd. Prior to being appointed CEO of BioLineRx, she held various research and development management positions at BioLineRx and Compugen.

Dr. Livnat Savitzky holds a Bachelor of Science (Biology) from The Hebrew University of Jerusalem, and a Master of Science, and Doctor of Philosophy (with distinction) in Human Genetics from Tel
Aviv University.

Dr Anton Uvarov

Non-Executive Director (Proposed)

Anton Uvarov has signifcant experience as an advisor to the healthcare industry with a focus on the biotechnology sector both in Australia and internationally, and has been involved in funding numerous biotechnology and pharmaceutical companies. He is a former equities research analyst with Citigroup, US.

Dr. Uvarov is a founding director of Actinogen Medical (ASX:ACW), a clinical stage biotechnology company and is an Executive Director of Neuroscientifc Biopharmaceuticals (ASX:NSB), a biotechnology company developing new treatments for neurodegenerative diseases.

Dr. Uvarov holds a Doctor of Philosophy in Biochemistry and Medical Genetics, and a Master of Business Administration in Finance from the University of Calgary, Canada.

Mr Amir Zaidman

Non-Executive Director (Proposed)

Amir Zaidman is a seasoned executive with close to 20 years of experience in business development and venture capital investments.

Since 2014 Mr. Zaidman has served as the vice president of business development of "The Kitchen Hub" – the frst FoodTech focused seed investor and technology incubator in Israel. In this capacity he provides business development and marketing support to portfolio companies and is also in charge of The Kitchen Hub's new investments, and has led the investment process in 18 portfolio companies to date.

Mr. Zaidman serves on the board of directors of numerous private FoodTech companies.

Mr. Zaidman is a leader in the FoodTech community in Israel. He created and manages the Israel FoodTech Innovation LinkedIn group (with more than 2,300 members), as well as the Israel's FoodTech Community MeetUp group.

Mr. Zaidman is a CPA (Israel) and a registered lawyer (Israel Bar). He holds a BA in Accounting and a LL.B. both from the Tel Aviv University (both Cum Laude), and an MBA from the Hebrew University in Jerusalem (Summa Cum Laude).

Prof Moshe Phillip

Chief Scientific Officer

Moshe Phillip graduated from Ben-Gurion University, Beer-Sheba, Israel, in 1983.

He has been the Director of the Institute for Endocrinology and Diabetes, the National Center for Childhood Diabetes at Schneider since 1997, and serves as Vice Dean for research and development as well as a Chair of the Irene and Nicholas Marsh Fund for Endocrinology and Diabetes at the Sackler Faculty of Medicine, Tel-Aviv University.

Prof. Phillip is active in both clinical and basic research focusing on childhood diabetes, growth, nutrition, and obesity and specifically on diabetes technologies and the interaction between nutrition and growth.

Prof. Phillip has more than 270 publications, the ATTD Yearbook, N&G yearbook, as well as chapters in other textbooks.

Prof. Phillip is a co-founder of the Company.

Mr Jason Zinn

President, North America

Jason Zinn joined the Company in 2017 as a Business Development Consultant to open the U.S. sales and marketing division and was later promoted to President of the North American division of the Company.

As President, Mr. Zinn leads and oversees all functions of the US-based sales, marketing and operations teams. This team is responsible for the overall sales growth of the Company, product and market expansion in the US and global markets.

Mr. Zinn has 25 years of experience in bringing medical and health solutions to consumers, with successful ventures and exits in both the consumer and medical device space. Mr. Zinn has held several executive positions including Head of Digital and E-Commerce for DJO Global and President of The FeelGood Catalog. He enjoys and is driven to make a difference in children's lives by helping them reach their full potential by providing superior nutrition for children and peace of mind to parents.

Mr Ran Keidar

Chief Financial Officer

Ran Keidar joined the Company in 2018 as CFO.

Mr. Keidar has extensive knowledge and experience in accompanying and directing multinational and high-tech companies.

Mr. Keidar has 5 years of experience as a manager at EY Israel, and is practiced in serving corporate customers through successfully various organisational processes including mergers and acquisitions and IPOs.

Mr. Keidar is a CPA (Israel) and holds a Bachelor of Business Administration and accounting from College of management.

Dr Michal Yackobovitch-Gavan

Director of Clinical Studies

Dietitian and researcher at the Institute for Endocrinology and Diabetes, Schneider Children's Medical Center of Israel, Dr. Yackobovitch-Gavan studies the interplay between childhood nutrition and growth.

She is also the Coordinator of the University Center for the Study of Nutrition, Growth and Development at Schneider Children's Medical Center of Israel.
For Partnership Opportunities